The 21st Century is the era of service, and our company is perfectly positioned to help you meet the growing needs of your business.  

Welcome to the Future of Service!

Key Performance Measurements

Our company is your #1 source for Transportation services. 


Call for a quote today! 800 922 7175

American Trans Freight MC# 340975

Cheetah Transportation MC# 412349

Dallas Mavis                  MC# 277164

Carrier Dispatch LLC is an Authorized Independent Agent of Greatwide Trans Freight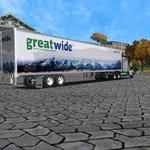 We Do Things the Competition Can't, in Ways They Won't 

  Transportation Services

Full-Service 3 PL Provider

Each shipment continually monitored by Central Dispatch  24 / 7 / 365

Call  800 922 7175     FAX    866 498 2865

           Carrier Dispatch,LLC.

                                      1 800 922 7175 AGACAR Agency